Rhea Ripley was scheduled to face Bianca Belair for Raw Women's Title in MITB but on this week Raw, Bianca Belair told that Rhea Ripley was not medically cleared to Wrestle. So WWE announced fatal five match to determine the opponent for Bianca Belair.
WWE does not released any statement on why she was not medically cleared. Rhea Ripley posted a photo of her in Instagram. A fan commented that she doesn't look like injured. Rhea Ripley replied to that comment and mentioned brain injury can't been seen.
brain/teeth. Can't see a brain injury. Stop being incompetent and reaching at nothing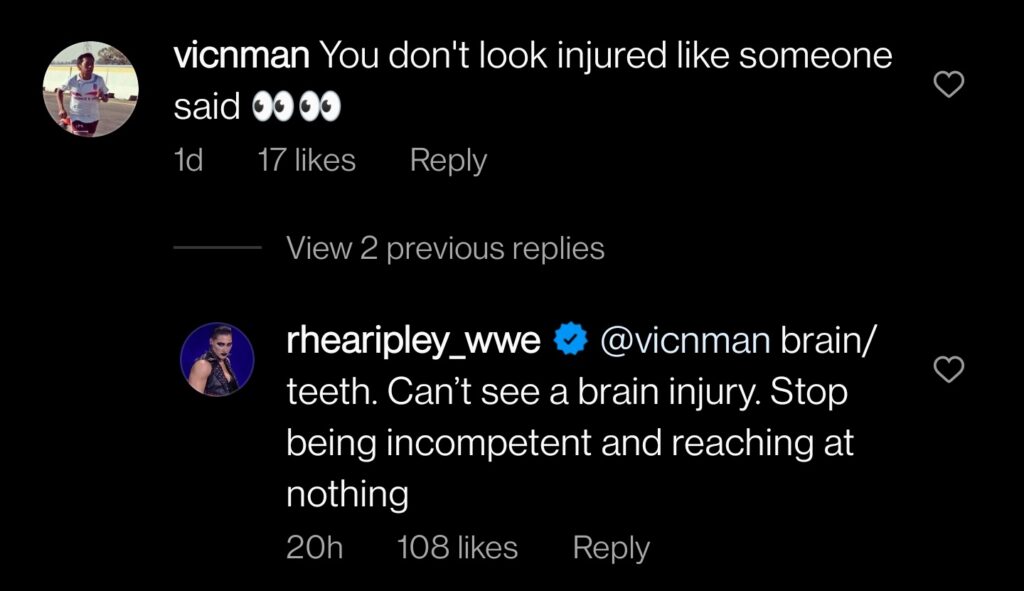 After a long time, she would have been in a title match. WWE announced only replacement for Rhea Ripley, WWE have not said anything about the extent of her injury.